How to Write a Good Resignation Letter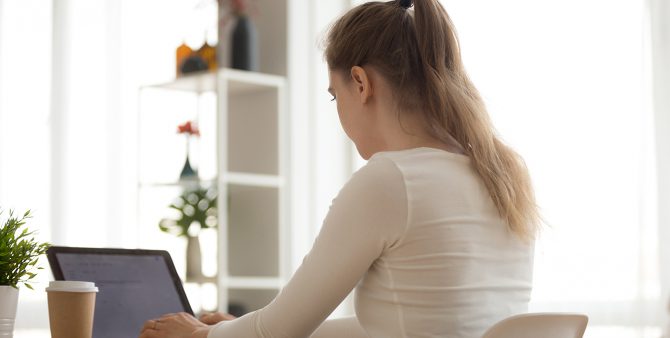 All ready to start a new job or gearing up to take a break? If you have reckoned that you need to move on from your current job then the first step you need to take is to inform your employer that you are parting ways with them. Your resignation letter should be a short letter that formally informs your current employer that you are leaving your job. You may have to serve a notice period of a month or two after submitting your resignation letter.
A resignation letter is mostly sent as an email and must be addressed to the reporting manager and the HR. It's not just an information for your boss that you intend to leave but it is also an advance intimation to superiors, and human resources so that they can find a replacement for your position.
Why should you write a good resignation letter?
A good resignation letter is crucial for maintaining the bond with your current employer. You will never know when you might cross paths again with your previous employer. You might also need a letter of recommendation from the company so it is always good to part ways in amicable terms.
Resignation letters must be written in a polished and professional manner. Your resignation letter should clearly state your intention to leave and the possible reason for why you are leaving. Make sure not to mention any complaints or criticism in the resignation letter. You can add words of thanks for the employer and also mention the experiences gained at the company that has benefited your career. You must mention the date you have joined and ask queries regarding the leaving formalities to ensure a smooth leaving process.
You may be resigning due to any reason but make sure that you do not include anything negative or alleging remarks about the company, your managers, co-workers, or subordinates in the letter.
You have the option to write the reason for leaving the job or just keep it simple and straight.
You must give a thank you letter to your employer for all the opportunities you have had during your employment.
Let your employer know that you will be available to help in the transition if needed, after your last date of employment. Provide your phone number and make it clear that you'll be happy to answer questions.
Resignation letter format for personal reasons
Dear [your reporting manager's name],
Please accept this letter as a formal notification of my resignation from the position [position title] with [company name]. I will be leaving my position due to unavoidable personal reasons that must be attended to immediately. I would like to thank you for this amazing opportunity that I was given for the past [Add the number of years you have been working in the role]. I greatly appreciate what I have learned here [Add the things you have learned here] and will take it with me throughout my career.
My last working day will be [DD/MM/YY – (one/two months from the date you give notice depending on company policy)]. I promise to wrap up my duties and train my replacement during this time. Please do let me know if there's anything else I can do to aid during this transition.
I wish the company continued success, and I hope to stay in touch in the future.
Sincerely,
[Your Name]
Post Resignation
After your resignation has been accepted you should make sure to inform your employer about the current status of the projects you are handling so that you can proceed accordingly. It is best to put down the tasks you have in the pipeline in an email and send it to all concerned people. It is also a good idea not to accept any long term tasks as this might interfere with your relieving date. If your employer finds a replacement for your role in due time you must train them on the nitty-gritty of your job. In this way, both you and your employer can part ways with a sense of respect and amicability.